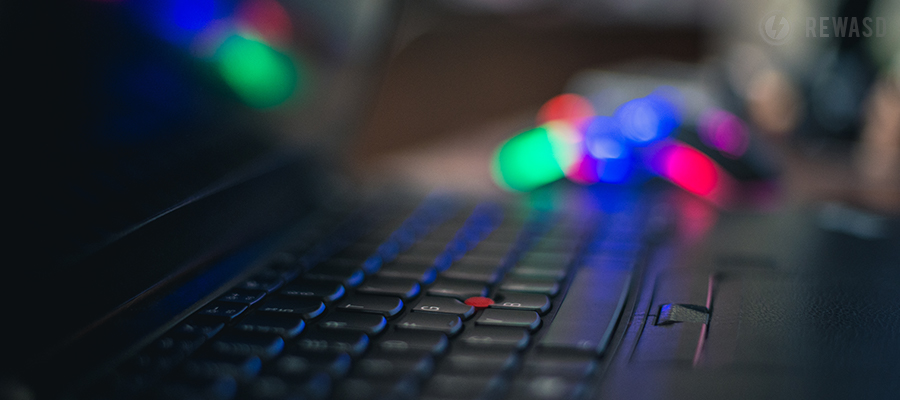 Summer is the prime-time of all the gaming-related goods, so you'll see a lot popping out here and there. Today we'll discuss the Microsoft cloud gaming service — Xbox Cloud Gaming, or, xCloud. It's currently in Beta stage, but has this ever stopped anyone from trying? To give it a shot you would need an Xbox Game Pass, a supported device and controller.
Let's dig deeper into the xCloud-right-in-your-browser situation (check the system requirements first). And even though the list of supported controllers is quite exhaustive, you can't natively use mouse and keyboard on xCloud at the moment. Good thing you are reading this blog post though, because we're about to provide you with a guide: learn how to use Xbox Cloud gaming with keyboard and mouse.
Why stop there, if you can also use Azeron keypad, Steam controller, Nintendo Switch Pro and Joy-Cons, maybe even a PlayStation Navigation gamepad with Xbox Cloud service? Learn how to play xCloud on PC with any device supported by reWASD. And also, as usual, the troubleshooting part: make sure to check it out if you experience any difficulties. You can always contact us in Discord, Forum or Facebook, so we could help you out with setting up reWASD.
For any of the further steps, you would need reWASD installed. Don't be shy, use the benefits of a free trial!
I want to play Xbox Cloud gaming with keyboard and mouse
After successfully downloading, installing reWASD, and then rebooting your PC, complete the following steps:
There is one more thing worth mentioning, a mouse remapped to the Right stick will require your attention. It won't act as a regular mouse, it will act as a Right controller stick, and that is an entirely different story. reWASD provides lots of settings that you can modify to make the movement more mouse-like, and I would suggest starting with this blog post about setting up the mouse as a Right stick. Or, if you feel more comfortable watching a video, start here:
My controller is supported by reWASD, but is not supported by xCloud
You can use any gamepad reWASD supports to play xCloud on PC. Make sure to check the xCloud list of supported controllers, and if you don't see your gamepad there, but clearly see it in reWASD interface — the next steps are exactly what you need!
Bonus pro-tip for using xCloud iOS or Android app
As you may know, reWASD is capable of creating an External Virtual controller if you have a powerful Bluetooth Adapter. That means, if you wish to use a mouse, keyboard, or any supported controller on xCloud iOS or Android app — you can do that! Follow these steps:
Test the input from our External Virtual controller with a gamepad tester. You can find this app in the App Store, or Google Play Store.
How to play xCloud on PC with Nintendo Switch controller?
It will take you a few clicks to set up the xCloud Nintendo Switch configuration! Let's see how you do it step-by-step:
Connect the controller to PC
Choose it in the lower-left corner, then click the Profile icon and Add a new profile or pick an existing one
If you chose an existing profile, click + sign to add a new xCloud Nintendo Switch config. If you created a new profile, the empty config is added automatically
Now, all you need to do is press the Magic Wand icon and choose Xbox One controller in the drop-down list
Here you go, your xCloud Nintendo Switch setup is ready, and you can test it in games :)
Troubleshooting whatever could go wrong with xCloud on PC
Now you know how to play xCloud on PC with any device supported in reWASD, but sometimes things don't go as smoothly as we want them to. Let's troubleshoot!
We hope this post answers all of the questions you had about how to play xCloud on PC. If you have more, we will gladly chat with you and discuss them! Reach out to us wherever you feel comfortable: Discord text chat, on Facebook, or on reWASD Forum. Make sure to follow us on Pinterest, Reddit, and YouTube to keep your hand on the pulse.